Crowdfunding Osmodrama and Smeller
(2015.11.19)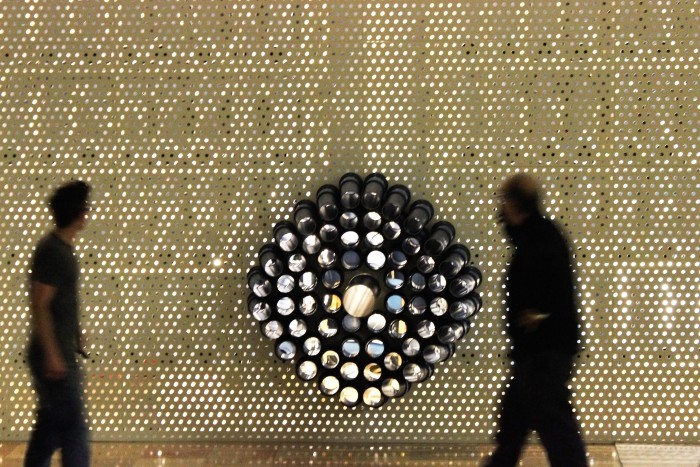 The crowdfunding campaign for the Osmodrama Festival via Smeller 2.0 in Berlin 2016 has ended successfully on 16th December 2015 after only four weeks: The minimum budget to realize this ambitious approach has is safe, thanks to unforgettable backers und thanks to the Ernst Schering Foundation, who had doubled crowdfunded part.
Smeller is the first instrument and medium for generating and performing time-based compostitions of scents and scent-sequences: Osmodrama.
With the prototype Wolfgang Georgsdorf developed and built with his team, we finally can play and perform smells in sequences: time-based, controlled, without blurring or lingering.
The Osmodrama Festival Berlin 2016 will be the first ever time-based scent-art gathering.
The base and prerequisite of this event is a perfectly installed Smeller 2.0 at the venue.
From July till September 2016 the Osmodrama Festival will happen in Berlin with a whole series of events with science and art on smells to the public. It will take place in Radialsystem V Berlin, a space for innovative arts and ideas. Purposefully the festival coincides with the 10th anniversary celebrations of this acclaimed art venue in late summer 2016.
Tickets, pioneer cheques, smells and many other worthwhile rewards had been gained by backers of this project. The campaign had started on 18th of Novembember and had ended on 16th of December 2015.
Further information on:
http://osmodrama.com
http://smeller.net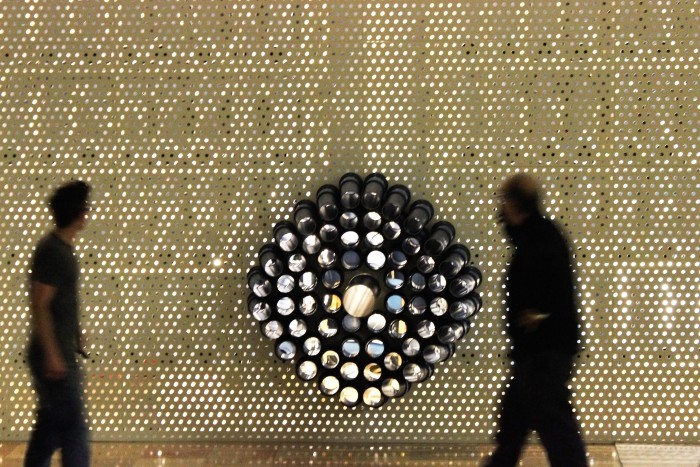 Die Crowdfunding-Kampagne für das Osmodrama Festival via Smeller 2.0 in Berlin war dank unglaublicher Kampagnen-Unterstützer erfolgreich und ermöglicht nun mit Hilfe der Ernst Schering Stiftung das Festival im Sommer 2016 in Berlin zu realisieren!
Smeller 2.0 ist das erste Instrument und Medium zur Aufnahme und Wiedergabe von zeitbasierten Kompositionen von Gerüchen und Geruchssequenzen: Osmodrama. Mit dem von Wolfgang Georgsdorf und seinem Team entwickelten und realisierten Prototyp Smeller 2.0 können wir Gerüche in Sequenzen programmieren und aufführen: zeitbasiert, kontrolliert und ohne ungewollte Vermischung.
Das Osmodrama Festival Berlin 2016 wird die erste internationale Zusammenkunft für eine Kunst der Komposition mit Gerüchen und Geruchssequenzen sein. Smeller in Berlin wird mit einem breitgefächerten Programm im Format eines Festivals seine Wirkung und Möglichkeiten in Kunst und Wissenschaft erlebbar machen: Geruchskonzerte, narrativ wie abstrakt, pur oder im Zusammenspiel mit den anderen Künsten, Panel Diskussionen, Impulsvorträge und vieles mehr. Die Basis und Grundvorraussetzung hierfür ist ein einwandfrei installierter Smeller 2.0 am Veranstaltungsort.
Mit Ihrer ergänzenden Unterstützung wird ein Festival realisiert, das erstmals im Verbund von Kunst und Wissenschaft die Möglichkeiten des Komponierens und Erzählens mit Gerüchen erlebbar macht. Das Festival "Osmodrama" wird im Sommer 2016 von Mitte Juli bis Mitte September im Radialsystem V stattfinden, zeitgleich mit dem 10jährigen Jubiläum dieses beliebten Orts für innovative Kunst und Ideen.
Unterstützer des Projektes erhielten Tickets, Festival-Pässe (Pioneer Cheques), Düfte, Kunstkarten und andere lohnende Gegenleistungen.
Die Kampagne begann am 18. November und endete am 16. Dezember 2015.
Mehr Infos auf:
http://osmodrama.com
http://smeller.net