Riecher
(2012.04.04)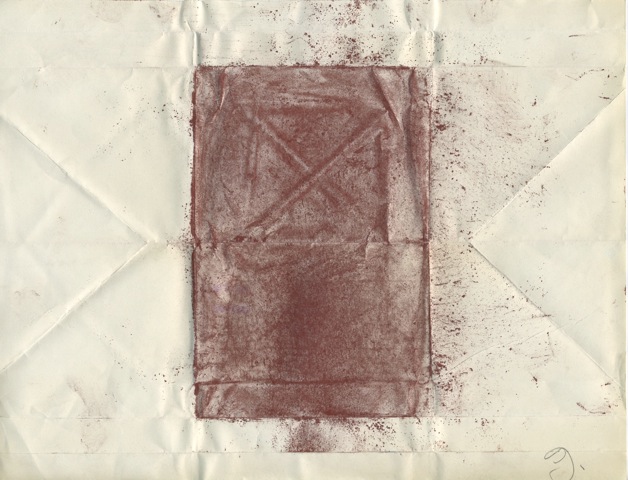 Ausstellung: Bilder und Zeichnungen aus dem olfaktorischen Werk
April bis Mai 2013
In der Ausstellung "Riecher" zeigte Wolfgang Georgsdorf ältere und aktuelle Bildwerke, die direkt oder indirekt mit seiner olfaktorischen Arbeit zusammenhängen. Entweder sind sie aus ihr hervorgegangen oder liegen ihr zugrunde: Entwurfsskizzen zum "Smeller 2.0" und der Installation "Olfaktorium", Konzeptgrafiken, überarbeitete CAD-Drucke, gezeichnete Diagramme, Geruchsnotationen und Pigmentbilder, von denen einige selbst Gerüche transportieren.
Es erschien eine auf 15 Stück limitierte Edition von 6 FineArt Prints auf Bütten. Die ersten 5 Exemplare waren mit einer Original Zeichnung versehen.
Die Ausstellung fand parallel zur Vorführung des Geruchsfilms "NO(I)SE" statt, mit dem Wolfgang Georgsdorf die erste Möglichkeit olfaktorischen Kinos via Smeller vorstellte. Der Film wurde im Rahmen des Filmfestivals Crossing Europe im OK in Linz gezeigt. NO(I)SE im OK-LABOR
Exhibition: Pictures and drawings selected from Wolfgang Georgsdorf's olfactory works
April to May 2013
In the exhibition "Riecher", Wolfgang Georgsdorf presented previous as well as recent art works, which are – directly and indirectly – connected to his olfactory work. Either they form its basis or they derive from it: photos of
Smeller 2.0
and of the installation "Olfactorium", sketches from the process of the development, modified CAD-prints, hand-drawn diagrams, scent-notations and pigment-pictures, of which some transported scents themselves.
A limited print-edition of photos was released.